What is BDT 6?
BTD 6, also known as Bloons Tower Defence 6 is a payable Android and IOS game. This game is very different from any other game due to its unique concept. The BTD series games are based on, well balloons. Bloons Tower Defence 6 is a game where balloons pop into the screen through specific routes of a map. You need to place money troops like towers and stop the balloons from making it to the end. That is just a very simplified version of the game design.
| | |
| --- | --- |
| FULL NAME: | Bloons TD 6 |
| FILE SIZE | 1.8 GB |
| REGION | English [USA] |
| CONSOLE | Windows |
| DOWNLOADS: | 121,411 |
| RATING: | ⭐⭐⭐⭐⭐ |
The game provides a lot of customization options. 4 categories contain a special type of monkeys. Those are Military, Magic, Support, and Primary. There are more than 20 different towers and more on their way. In addition to monkeys, there are also different types of heroes. The heroes can also be placed and will level up slowly as the round progresses.
The different towers can be upgraded and bought using coins obtained by popping the balloons. The balloons are also in different colors. The most basic balloons are the red ones, then the color changes and increases the amount of damage they can take before they pop. The higher the color of the balloons, the faster they run through the tract.
The different balloons can also appear in camo options, which are not visible to normal monkeys and the regrow balloons which increase in color if you don't pop then fast enough. There are also M.O.A.B class balloons, which are the toughest of the balloons. The most difficult balloon is the BAD balloons, which once popped (if you even can) will produce more M.O.A.B class balloons inside it.
There are a variety of maps to choose from. They range from difficulty from beginner to expert level maps. Inside the various map, there are also special game modes life half cash to give you an extra challenge. The community is also very supportive and close-packed.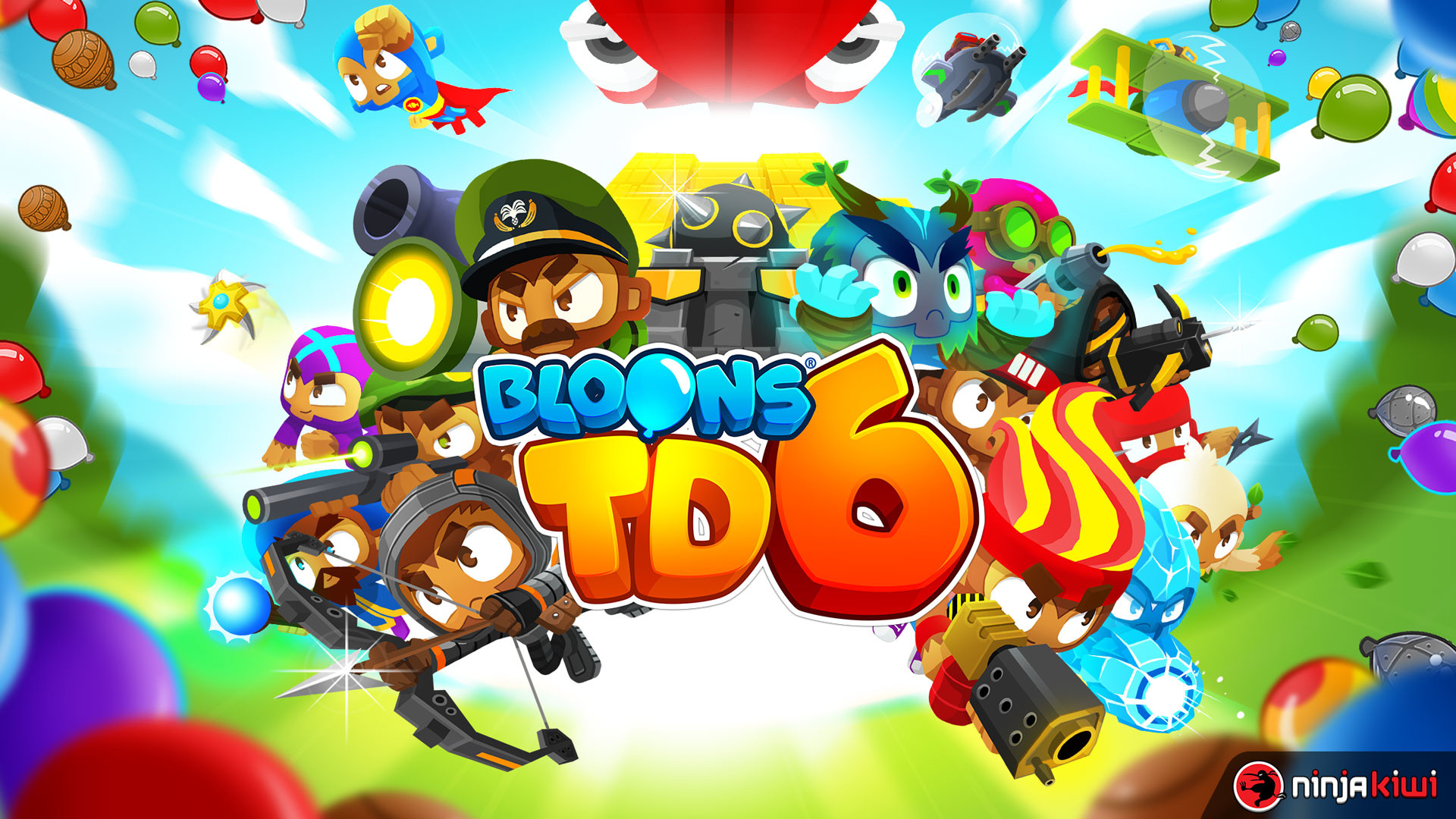 Download BTD 6 on PC from android Emulators
Download BTD 6 using Blustack
Bluestack is a well-known emulator that allows Android apps to be used on Pc. BTD 6 can easily be used by Blustack.
Step 1: Download the Bluestack app from any online source. Next, you need to log into Bluestack using any of your accounts.
Step 2: After installation and logging in, search for 'BTD 6' on the search bar. Then, click on the install and wait for the app to install.
Step 3: After installation BTD 6 will be available on the main menu.
Download BTD 6 using NoxPlayer
Step 1: Install the NoxPlayer app from any available online source.
Step 2: After installing the app, sign in to it using any of your accounts (preferably Google Account for better security)
Step 3: Search for 'BTD 6' on the search menu.
Step 4: Download the app and wait for it to install.
Step 5: After installation, it will be available on the main menu.
BTD 6 is available on steam for both Pc and Mac and could also be downloaded on Mac through other online sources.